The Twin Cities housing market is enjoying a strong start to the traditionally "hot" buying and selling season, due in part to ongoing favorable interest rates and an improved economy.
According to data collected by the Minneapolis Area Association of Realtors, new listings increased 23.2 percent to 5,690 in February, the largest year-over-year increase since July 2013. Pending sales also jumped by 21.8 percent to 3,834, marking the largest pending sales number in February since 2005.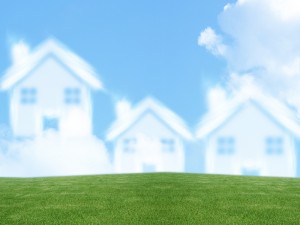 "The market is improving. The trends are up," said Pat Paulson, treasurer and past president with the Minneapolis Area Association of Realtors.
"A big thing is buyer confidence is improving because they're watching the conditions of the market," Paulson added.
They're also watching the conditions of the economy, he said. According to the Bureau of Labor Statistics, the Twin Cities has the lowest unemployment rate of any major metro in the nation.
"Prices are on the rise. So buyers who are going to buy now can probably expect to see some modest increases in value over the next few years. So it's good. For sellers who are selling right now, they can probably sell for more a little bit easier than they could a couple years ago. So that's good," Paulson said.
Meantime, a separate study out Friday says confidence in the housing market is also up among renters in the Twin Cities. Online real estate watcher Zillow says 49,156 renters in the Twin Cities plan to buy in the next year.
For one couple who's joined the positive trend, it's a matter of both finances and family.
"We were looking to start a family, so we were looking for a little bit of space," said Nick Mastro about the Bloomington home he and his wife, Heidi, will be closing on in two weeks.
"We're really excited. We looked at a lot of properties and this one – we actually agreed on everything about the house," he added.
We'll Help You Become an Informed Buyer or Seller
We truly believe that the more informed buyers and sellers are about the local housing market, the more likely they are to enjoy a successful outcome on the market.
That's why we bring you pertinent information about the housing market every month.
Contact us for further assistance, or check back here soon for even more information about the current state of the housing market and how it may affect you.