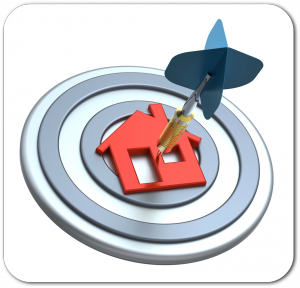 For most of us, buying a home is the biggest purchase of our lives — and the process is far from simple without the necessary information.
Here are nine steps to take to make sure you are an informed buyer, and assure you that the home you buy is one you can afford:
1. Check your credit score and look at your cash flow.
Start by checking your credit score. The higher your score, the better the interest rate on your mortgage will be. Good credit can mean significantly lower monthly payments, so if your score is not great, consider delaying this big purchase until you've built up your credit.
As for monthly payments, personal finance experts say a good rule of thumb is to make sure make sure the total monthly payment doesn't consume more than 50% of your take-home pay.
It's also to your advantage to plan on being in this home for a while — the longer you stay in your house, the more you save.
2. Have cash for a down payment.
Technically, you don't always have to put any money down when financing a home today, but if you can afford to put at least 10% down, you will save money in the long run.
Ideally, you'll be able to put 20% down — anything lower and you will have to pay for private mortgage insurance (PMI), which is a safety net for the bank in case you fail to make your payments. PMI can cost between 0.3% and 1.50% of mortgage, depending on the size of your down payment and your credit score.
3. Plan for the additional expenses.
Even if you can afford the monthly payment, be aware of additional costs that go along with buying. Buying a home means property taxes, insurance, and maintenance fees that can add hundreds of dollars per month. Be sure to calculate those expenses in to your budget when deciding what you can afford.
4. Get pre-approved for a mortgage.
Once you've aligned your finances and have decided investing in a home is feasible, determine how much you can afford to spend and stick to that limit.
Getting a pre-qualification letter from a mortgage lender before house hunting demonstrates to you, your realtor, and to sellers how much you can actually afford. When considering multiple offers, sellers will likely make an offer to those with a pre-qualification letter before those without one.
To apply for pre-qualification, you'll have to find a lender — either the bank or a mortgage broker. Compare offerings from the bank and a few mortgage brokers before settling on the right lender for you. Remember, though: You don't have to spend every cent for which you're approved. It's generally good practice to aim for a home that costs less than the maximum amount for which you qualify.
5. Find the right real estate agent for you.
Look for a real estate agent who aligns with your goals. That's going to yield the best results for you. Meshing with your agent, and making sure they understand your needs, can pay large dividends in the long run. Find a real estate agent that puts client satisfaction as the top priority.
You're going to be spending a lot of time with them, so it pays to put in the time and effort to find the right agent. Reach out to friends for recommendations, find an agent with a high level of experience and expertise in the area. You want an agent with the knowledge and experience to guide you every step of the way and make the home-buying process as smooth as possible.
6. Start hunting for places within your price range.
Start off by determining your general needs — where you want to live, how many bedrooms and bathrooms you need, and certain school zones you're trying to be in.
Then, become your own expert. Technology has empowered people like never before to do a lot of the searching online, and to really understand the market before actually going out in person. For the type of person who's really active in their search, it has never been a better time to find a home. The data is out there. You can really become your own expert on the market and the inventory.
8. Put in an offer you're comfortable with.
You want to make sure the home meets your basic requirements before putting in an offer. Buying a home is a very emotional process, it's important to remain rational and stick with your price limit while buying. A lot of times people get caught up in bidding wars, and will go way over what their price needs to be because they love the house so much.
Don't just put in an offer because you're emotionally drained and desperate to finish the process. Expect to miss out on a few homes before you find the one. While you may find your dream home within weeks, it also could take up to six months or more — prepare for a potentially lengthy process.
If you've found the right one, make your bid quickly. There may not be much room to negotiate or drive the price down, as you'll likely be facing competing offers. What people are competing on is who is most qualified to buy it. It's not always the highest price offer that gets accepted. Sellers are really looking for certainty of close, so if you can provide the most certainty of close to that seller, they're more likely to accept your offer.
9. Close.
If the seller accepts your offer, you will enter contract before closing, and the deal will be contingent upon you securing final approval for the loan with your lender, getting the home inspected, and doing a walk-through inspection 24 hours before closing.
Be prepared for closing costs such as appraisal fees, title insurance, property transfer taxes, and inspection fees, which can add up to be about 3% of the mortgage amount. Your agent should be able to walk you through exactly what to expect so there are no last minute surprises.
We'll Help You Through Your Home Buying Experience
Contact us today for assistance with any of your Real Estate needs. We are glad to offer you our expert assistance, which includes straight-forward advice and user-friendly resources. The David Azbill Group has over 30 years of experience in the business and we would be happy to help guide you through the process.
Check back here next time for more valuable information on the current state of the housing market & stay informed on how it may affect you as a buyer or seller!