If you are relocating to the Minneapolis area, chances are you have believed many misconceptions about Minnesota winters. Perhaps you've heard that you will be trapped in your home all winter because of snow, or maybe that you will endure several months of nothing but gloomy weather.
But while winter in Minneapolis is certainly cold and snowy, the fact is, it's not as bad as you might think.
3 Winter Activities To Look Forward To When Moving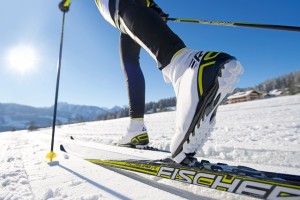 In fact, there are many winter activities you can enjoy in Minnesota that you can't do anywhere else, like ice skating outdoors or participating in polar plunges. Here are a few activities that will make your first winter in Minneapolis enjoyable.
1. Cross-Country Skiing
When winter arrives in Minneapolis, the fun doesn't stop at local parks. Cross-country skiing is a popular activity in the Minneapolis area, and there are miles of cross-country ski trails in parks throughout the area. Three Rivers Park District alone has more than 70 miles of trails!
You might even see a few people skiing to work on a snowy day.
2. Searching for Ice Sculptures
When the temperatures drop, Minneapolis turns into a winter wonderland. The already beautiful lakes turn into postcard-worthy winter scenes, and the Minneapolis area's waterfalls freeze into incredible ice sculptures (Minnehaha Falls is one of the most popular). Take some time to explore the area's natural winter beauty.
3. Enjoy a Winter Carnival
Minneapolis welcomes winter with spectacular celebrations. During your first winter after you move to Minneapolis, you should visit the Saint Paul Winter Carnival, US Pond Hockey Championships (held on Lake Nokomis), and the City of Lakes Loppet Ski Festival.
We Can Help You Make the Move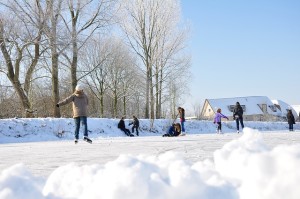 Whether you want to live close to a cross-country ski trail or within minutes of a fun winter festival, we can help you find the right home in the right location.
If you are relocating to Minneapolis, read our local Minneapolis area guides to learn more about Minneapolis or call us at 612.925.8402.