Out of the 100 largest cities across the United States that WalletHub analyzed, Minneapolis earned a #10 ranking for its eco-friendly way of life.
WalletHub's Greenest Cities in America study took a number of factors into account for these rankings, including green space, walk score, smart-energy policies, and number of farmers' markets. Minneapolis' highest-scoring categories within the study are "energy sources" and "lifestyle."
Minneapolis outranked nearby St. Paul, which earned a #18 spot on WalletHub's list.
What Green Living Looks Like in This City
Minneapolis and its residents are committed to sustainability in daily life. The City of Minneapolis has passed several policies related to sustainability, allowing the city to invest in a "green fleet" of hybrid vehicles, encourage development of energy-efficient LEED buildings, and decrease pesticide use on plants on city-owned property.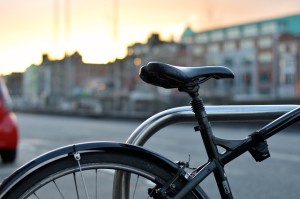 Minneapolis residents have access to alternative transportation, from bikes to the METRO. Instead of driving to work or a fun destination, residents can rent a bike through Nice Ride Minnesota, a bike-sharing program that operates between the first week of April and the first week of November. Residents can also easily walk to popular city attractions, thanks to the Minneapolis Pedestrian Program.
Energy-Efficient Homes in Minneapolis
Live, work, and play in a city that values sustainability. Many homes with green features — insulated concrete walls, radiant heating, engineered wood exteriors, etc. — are available on the market in Minneapolis. These green homes allow you to save money and energy while enjoying all the comforts of home.
Find Your Ideal Home in Minneapolis
If you are searching for an energy-efficient home in a city that is committed to sustainable living, you don't need to look further than the city of Minneapolis. Our team of dedicated real estate professionals will help you find your new home and guide you through the entire home buying process. Call us at 612.925.8402 when you're ready to view available homes.