The Internet makes a huge difference when house hunting. Buyers tend to spend about 10 weeks searching for homes if they look online, while buyers spend just 4 weeks searching for homes if they don't use the Internet, according to the National Association of REALTORS® 2016 Profile of Home Buyers and Sellers. Having more choices is great, but that means it can take about a month longer to find and ultimately buy your new home. But there are ways to find your dream home faster.
Whether you just want to start decorating and customizing your new space ASAP or you're relocating to Minneapolis and starting a new job soon, we can help you cut down on the time it takes to search for your new home in the Minneapolis area. Follow these simple tips to get started.
1. Know How Much Financing You'll Have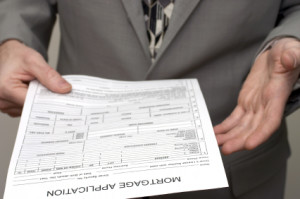 Being able to buy your new home hinges on securing financing. Rather than waiting until the end of your home search to start shopping for loans, start the application process at the beginning of your home search. There are several reasons why getting pre-approved helps you as a home buyer:
you'll know exactly how much financing you qualify for
you'll know your price range when you start your search
you'll prove to sellers that you're a serious buyer
We'd be happy to recommend a trusted lender in the Minneapolis area. Just call us at 612.925.8402.
2. Research, Research, Research
Buyers who educate themselves about the process, especially if they're buying their first home, can make quicker and better decisions. When house hunting, do your research on the real estate market, your favorite neighborhoods and communities, and the home buying process itself. Ask us for a Neighborhood Sold Report!
3. Sign Up for Email Alerts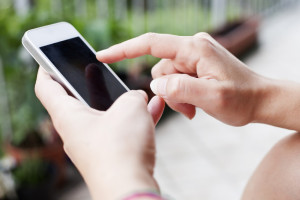 Minneapolis will continue to be a hot housing market in 2017, so it's crucial to know about new listings right when they hit the market. We recommend signing up for email listing alerts. All you have to do is put in your search criteria (like price range and number of bedrooms) and create an account with the email address you use most often. You'll get regular updates about homes that match all of your criteria.
You can sign up for listing alerts here. If there's ever a property you want to see, just call us at 612.925.8402 for a showing.
4. Get to Know Your Neighborhood
Once you've decided on a few locations, take some time to get to know the area. If you can, drive through the neighborhood at night, during the afternoon, and in the morning.
5. Take Notes — Lots of Notes
If you look at more than two or three properties, chances are you'll have trouble remembering which one had the beautiful backyard and which one had the spacious kitchen you loved. When you're viewing properties, take plenty of pictures, bring a notebook, and write down what you liked and didn't like about the home.
6. Thoroughly Inspect Properties You View
Don't be afraid to get "touchy-feely" with homes you're viewing. Turn the lights on and off, test the faucets, open cabinets and windows, and look at the roof. A home inspection will reveal any hidden problems, but you want to make sure that the house you're looking at doesn't have any glaring issues or major maintenance work to be done.
7. Contact a Minneapolis Real Estate Expert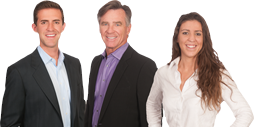 One of the best ways to find your new home quickly and easily is to work with a local real estate team. We're well-versed in the neighborhoods and suburbs in the Minneapolis area, so we can provide you with everything you need to know, including which neighborhoods have the amenities you want and what communities have homes that might interest you. Contact us and let's get you moving!