If you are already a resident of these two communities, you know that you live in an amazing place. But now it seems like the rest of the country has caught on; Niche has given Edina and Eden Prairie several top rankings, including "Best Places to Live in Minnesota"!
What Makes These Areas the Best Places to Live?
Numerous lakes and parks, top employers and corporate headquarters, excellent schools, and major shopping centers are just a few of the many amenities that are available for residents of these areas. (In case you're curious, here are a few more perks!) In fact, the reasons why many buyers choose to live in Edina and Eden Prairie are the access to amenities, high quality of life, and convenience to Minneapolis.
Let's take a look at the most recent rankings. Keep in mind, these are just from Niche.com. Edina and Eden Prairie command high rankings in other publications, too!
Edina's Rankings for 2017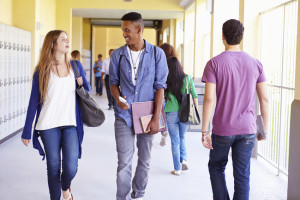 Schools: Edina High School alone is Niche's #3 pick for "Best High Schools for STEM in Minneapolis-St.Paul Metro," #2 pick for "Best Public High Schools in Minneapolis-St. Paul Metro," and #1 pick for "College Readiness in Minneapolis-St. Paul Metro." Wow!
Community atmosphere: Edina was named #4 "Best Place to Raise a Family in Minnesota," primarily because of its excellent public schools, outdoor activities, and plenty of amenities.
Overall place to live: Edina came second on the "Best Places to Live in Minnesota" list.
Eden Prairie's Rankings for 2017
Schools: Eden Prairie Public School District earned a #4 ranking in "Best School Districts in Minnesota" based on its high graduation rates, test scores, and teacher quality. The schools within Eden Prairie offer numerous sports programs, too!
Community atmosphere: Eden Prairie was the #15 pick for "Safest Suburbs in Minnesota" and the #1 pick for "Best Suburbs to Live in Minnesota."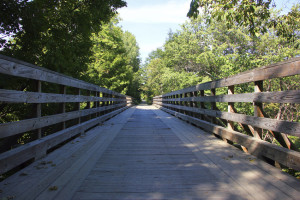 Overall place to live: Eden Prairie came first on the "Best Places to Live in Minnesota" list!
Of course, this isn't the first time that this community has been named a top place to live. Money Magazine named Eden Prairie the #1 Best Place to Live in America in 2010 and #2 in 2016.
Ready to Call This Area Home?
Whether you're considering living in Edina or living in Eden Prairie, you'll love your location! And we can help you find the home that's just right. Check out our local area guides to discover unique amenities and homes for sale in your favorite community, or find your dream home using our easy-to-use home search tool.
We'd be more than happy to talk with you about your plans to buy a home. Call us at 612.925.8402!
Selling Your Home? We Can Help with That, Too
Maybe you're thinking of selling your home, instead. Buyers would love to live in a great area, and they're likely looking for a home like yours. Talk to us or explore our home selling resources, including home improvement ideas, an overview of the home selling process, and what your home is worth. We're always available to help.