You won't find a property more connected with Minneapolis than 4201 Dupont Avenue South. Designed by famed local architects Liebenberg and Kaplan for the President of Pillsbury, this 6-bedroom, 4,500-sq.ft. home was styled in Old Tudor architecture and given every attention to detail. But this home doesn't just offer rich history; it has perhaps the best location in all of Minneapolis! Let's take a quick tour of its most iconic features.
Famous Theater Architects Designed This Home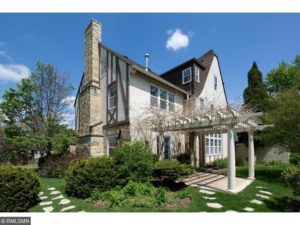 Jacob Liebenberg and Seeman Kaplan were two of the most influential architects in Minneapolis's history. Masters of their trade, the pair quickly formed a successful architectural firm that was responsible for designing many of the iconic cinemas in the Twin Cities and in the Midwest.
The same duo who built the Suburban World Theater on Hennepin Avenue, the Edina Theater on W. 50th Street, the Hollywood Theater on Johnson Street, and many others are the same duo who envisioned 4201 Dupont Avenue South.
4201 Dupont Avenue South Boasts One-of-a-Kind Features
This home's exterior was constructed of seamfaced limestone and smooth float stucco, giving it a luxe historic look that is sure to impress your guests and neighbors.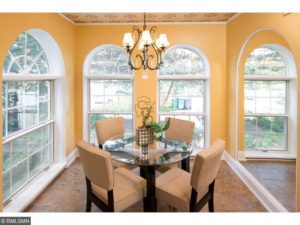 Inside, you'll discover many features that you simply cannot find on the Minneapolis market today, including a spiral stairway leading to a cloistered vault, beautiful natural woodwork, two fireplaces, gleaming hardwood floors, a spacious formal dining room, and gracious living and entertaining spaces. 4201 Dupont Avenue South was designed for entertaining in style!
Eager for a virtual tour? Browse this photo gallery to find pictures of this home's living areas, spacious kitchen, large bedrooms, entertaining spaces, and exterior.
Its Location is Second to None
Minneapolis is known for its lakes and outdoor amenities, and 4201 Dupont Avenue South is close to the best ones. This home is just steps from beautiful Lake Harriet and the popular Rose Garden at Lyndale Park! Living in this home, you could be enjoying the fresh air and tranquil views in just minutes.
Ready for Your Personal Tour of 4201 Dupont Avenue South?
With such rich heritage and a superb location, 4201 Dupont Avenue South will not be on the market for long. If you're interested in this Minneapolis home for sale, we would be happy to give you a personal tour. Contact us at 612.925.8402 for a showing!