Thanks to the abundance of beautiful lakes in the area, Minneapolis is famous for its waterfront homes. But if you're craving the lower-maintenance lifestyle of a condominium instead of a single-family home, you're in luck: condos and lofts in Minneapolis offer many of the amenities you desire!
Since there are so many lakes in our area, choosing the perfect lakefront condo can be difficult. But to make your search easier, we've compiled a few helpful tips about how to find the best unit.
Our Example Condo: 3220 W. Calhoun Parkway Unit 6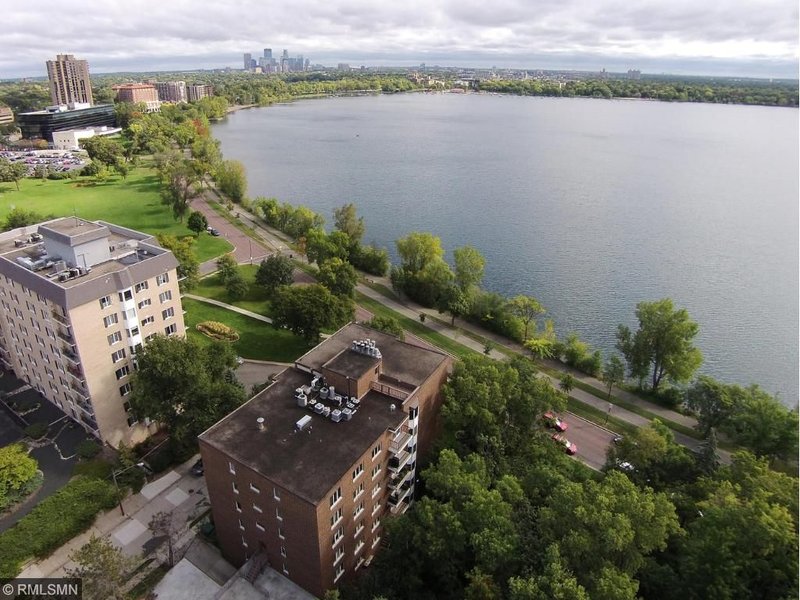 3220 W. Calhoun Parkway unit 6 certainly has what it takes to be the perfect lakefront condo with 2 bedrooms, 1,750 square feet, and amenities like on-site parking. To give you a better idea of what you should look for when searching for a lakefront condo, we'll use this available property as an example.
Choose Which Minneapolis Lake You Want to Overlook
Do you want to live near Lake Calhoun, where you can hike the trails and swim on a warm afternoon? Do you want to live near Lake Harriet, where you can explore nearby Lyndale Park? Or do you want to live near Lake of the Isles, where you can take a picnic to a nearby park?
If you don't already know which lake you want to live near, we recommend reading our Minneapolis area guide for details about activities and homes near these popular waterfronts.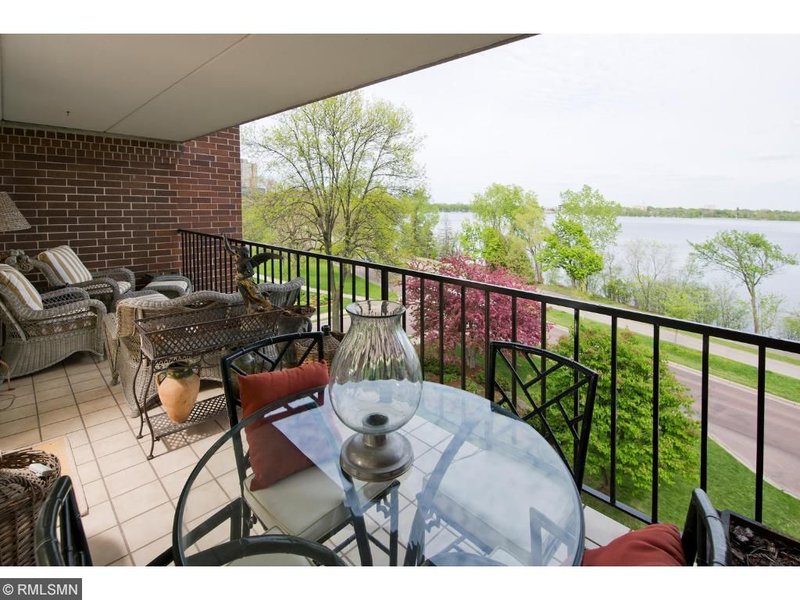 Our example condo, 3220 W. Calhoun Parkway unit 6, overlooks Lake Calhoun. Not only do you have easy access to all the fun on the lake from this condo, you can soak up the tranquil lake views from inside your unit (and on this fabulous balcony!).
Determine How Close You Want to Live to Conveniences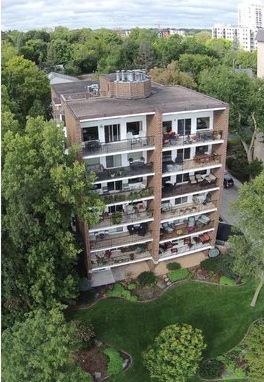 Depending on the lake you chose, you can further narrow your preferred location based on how close you want to live to shops, restaurants, specific parks, or trails.
3220 W. Calhoun Parkway unit 6 boasts a convenient location near shops and restaurants. In fact, just half a mile away are coffee shops, a Whole Foods, casual eateries, and a Barnes & Noble bookstore along Excelsior Boulevard and West Lake Street.
Destinations like Uptown Minneapolis, The Bakken Museum, and the Walker Art Center aren't far away from this condo, either.
Think About How Much Sun Exposure You Prefer
For many buyers, the perfect condo soaks up both the warmth and beauty of the morning sunrise. It's not everyday, though, that you find a unit with sought-after south and east exposure.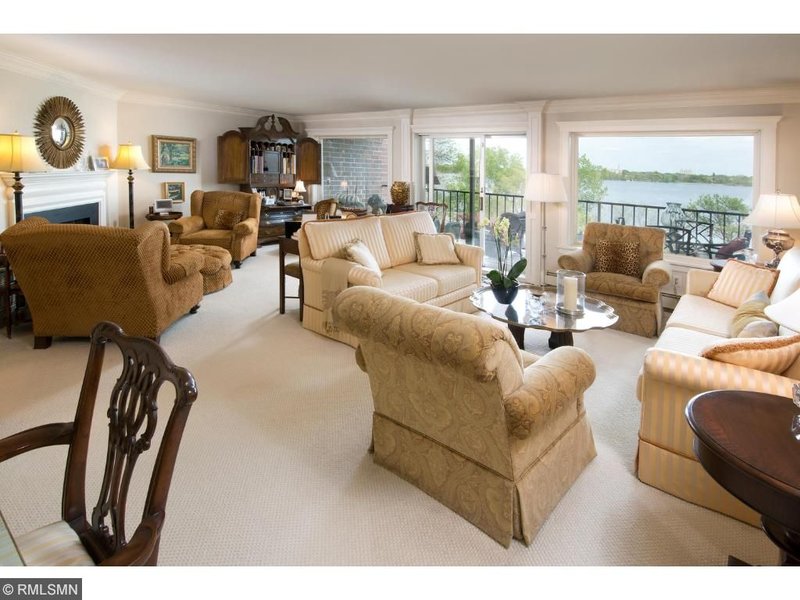 Luckily, 3220 W. Calhoun Parkway unit 6 offers just that! With south and east exposure, this property will let you bask in the warm sunshine right in your own home.
Ask Your Real Estate Agent About the Building's Amenities
While a condo's location is certainly a major factor in choosing the perfect place to live, the amenities are also an important consideration. Our example lakefront condo offers the following amenities:
shared patio and elevators
building security
snow/lawn care
on-site parking for a fee
cats/dogs allowed
Wondering what other amenities this building offers? We're happy to answer your questions. Give us a call at 612.925.8402.
Take Note of Any Recent Upgrades and Unique Features
Finally, when searching for the perfect condo, peruse through the listing photos of your favorite properties to determine what kind of upgrades they offer.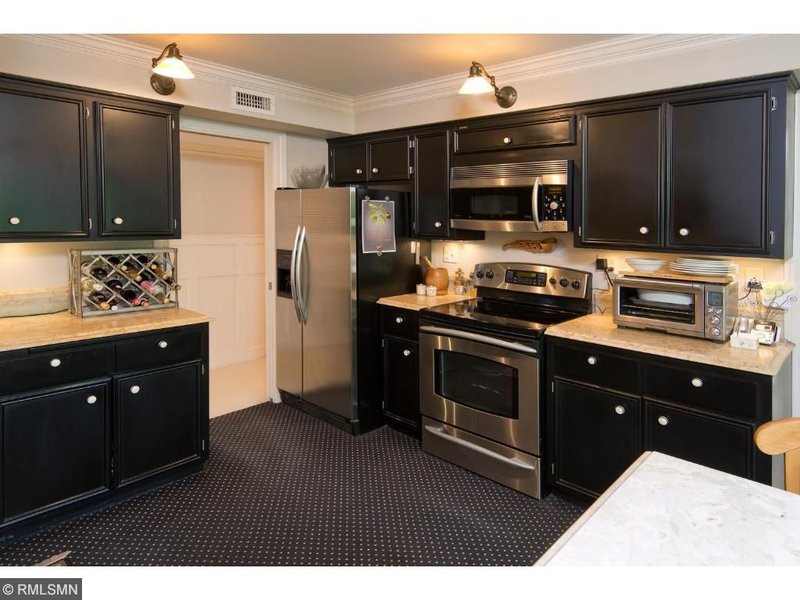 With our example lakefront condo, 3220 W. Calhoun Parkway unit 6, beautiful upgrades make this 2-bedroom property look even more alluring. The kitchen boasts stainless steel appliances and Jerusalem limestone countertops, millwork runs throughout the unit, and a wood-burning fireplace adds a functional-yet-elegant touch.
We hope these tips will help you discover the perfect lakefront condominium in Minneapolis. If you have any questions about your home search or need the advice of a local expert, don't hesitate to call us at 612.925.8402.
Interested in This Lakefront Condo? Contact Us!
As we mentioned before, 3220 W. Calhoun Parkway unit 6 is a dreamy lakefront property in Minneapolis. Best of all, it's currently for sale! If you're interested in this 2-bedroom property, contact us for a showing.