Fall is upon us in Minneapolis! With the cooler days come changing leaves, and Minneapolis is the perfect place to soak in the colors of fall. If you're searching for the best place to view the autumn scenery, check out our quick guide to catching the fall colors in and around Minneapolis.
1. Minnesota Landscape Arboretum in Minneapolis, MN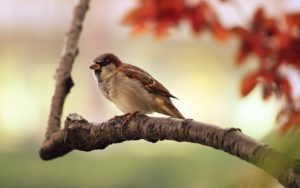 Wind your way through the gardens along the nature trails in the Minnesota Landscape Arboretum, where you can find plenty of trees donning their fall colors. Check out what's in bloom at the arboretum to find even more photo-worthy spots, and don't forget to treat yourself to fruits from the AppleHouse.
Distance from Minneapolis: The arboretum is located in Minneapolis off of Highway 5, a 30-minute drive from Downtown Minneapolis.
2. Bryant Lake Regional Park in Eden Prairie, MN
A 170-acre oasis filled with woods and wetlands, Bryant Lake Regional Park offers no shortage of spots to view the changing leaves. For a truly unique adventure on the lake, rent a canoe, kayak, or rowboat!
Distance from Minneapolis: Bryant Lake is located in Eden Prairie off of Shady Oak Road, which can be reached from US-212 or MN-62. The park is a 20-minute drive from Downtown Minneapolis.
3. Vernon Avenue in Edina, MN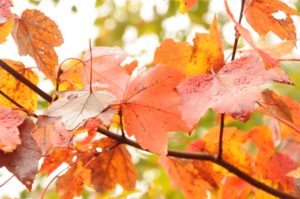 Vernon Avenue is a nearly 3-mile tree-lined street in Edina, offering a unique glimpse of the fall colors within a charming residential setting. A drive or bike ride along this avenue is sure to be enjoyable!
Distance from Minneapolis: Vernon Avenue is located right off of Highway 100, about a 15-minute drive from Downtown Minneapolis. This spot can also be reached from US-169 at Londonderry Road and Lincoln Drive.
4. Lake Street in Wayzata, MN
Wayzata boasts a charming downtown that is sprinkled with mature trees, which reveal their brilliant colors in the fall. While you're out viewing the fall leaves, spend a few hours exploring all of the shops and restaurants along this scenic drive!
Distance from Minneapolis: From US-12, Wayzata's Lake Street is a 20-minute drive from Downtown Minneapolis.
5. Shoreline Drive Along Lake Minnetonka
Last but not least, one of the best places to view the fall leaves in Minneapolis is along Lake Minnetonka. Shoreline Drive, especially, offers an unforgettable experience as it winds through forests, past lakefront communities, and alongside the lake itself.
While Shoreline Drive only stretches from Wayzata to Mound, you can easily access connecting roads — such as Bartlett Boulevard, Westedge Boulevard, Highway 7, and County Road 101 — and take a whole loop around the lake.
Directions from Minneapolis: Shoreline Drive in Wayzata is a 20-minute drive from Downtown Minneapolis.
Thinking of Moving to Minneapolis? Let's Talk!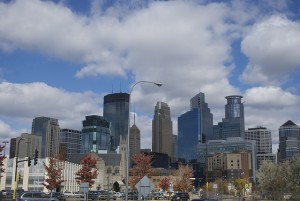 Autumn always brings the beautiful colors and cooler weather, but there is more to love about living in the Minneapolis area than the intriguing sight-seeing spots. Minneapolis and its communities offer no shortage of fun parks, year-round activities, shopping and dining destinations, and thriving businesses.
If you're planning to move to Minneapolis, we can offer you a wealth of resources about the area and the home buying process. Call us at 612.925.8402 for more information!