There's just something about a new construction home! Everything is shiny and brand new, so you're the first person to really live in it. It's got that new-home smell. And, if you decided to custom-build, it has features and designs to fit your needs. What's not to love about a new construction home?
There are a lot of pros to buying new construction, but there's also a lot to consider. New homes often come in new-construction neighborhoods, which may have those "cookie cutter" home designs. Plus, newer construction tends to be further away from Downtown and Central Minneapolis.
If you're still on the fence about buying a new construction home versus an older home, continue reading! We're going to outline some great tips for buying new construction in Minneapolis.
Be Sure to Keep in Mind…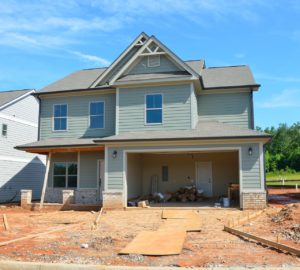 A new construction home isn't like a lived-in home. In addition to that clean, pristine feeling of something that's brand new, you get a neighborhood that may not be fully developed.
If you're buying a new construction home, are you prepared to grow your own lawn? Many new construction homes are built on new lots that don't have grass or landscaping. This means you may have to live without mature trees or dense foliage for several years.
You also might have less yard space in a new construction home, as homes in new construction neighborhoods tend to be built closer together. Plus, newer neighborhoods are usually further away from city centers. Are you prepared for a longer commute?
Tips for Buying New Construction
Once you've thought about the basics of living in a new construction home, it's time to prepare to buy one. Are you going to custom-build from scratch or pick out a template in a new neighborhood? Either way, here are some more things to keep in mind.
Get Pre-Approved
Whether you're buying new construction or an older home, this is a great first step to buying. When you go through the pre-approval process, you sit down with a lender who reviews every part of your financial portfolio. Then, they'll tell you exactly how much the bank is willing to lend you.
This is a great first step because it helps you set your budget. This way, you'll know exactly how much you can afford to spend.
Be sure to shop around and speak to multiple lenders to be sure you're getting the best deal!
Know the Difference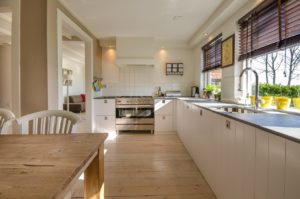 What comes standard in a new construction home may not be exactly what you're looking for.
Early on in the home building/buying process, decide what extra features you want.
Be prepared for all those high-end custom features to drive up your budget!
Research Your Builder
Do some research to ensure you have only the most qualified team building your home. Check to make sure there are no Better Business Bureau complaints and see if you can visit any of their built homes.
Ask us for recommendations on this, we'd be happy to assist.
Get That Home Inspection
Again, this is standard for the purchase of any home. If you've decided to buy a new home, review your contract with a lawyer and be sure it includes a final home inspection.
Just because a home is new construction doesn't mean it won't have any issues or defects. A home inspection guarantees the home is of the best quality before you buy.
Any Other Questions? We're Here to Help
Just give us a call today to get started! If you have any questions about real estate, new construction homes, or life in Minneapolis, we have the resources and expertise to assist.