Imagine living in a charming mid-century modern home where every repair has already been completed for you. No, it's not too good to be true—7000 Wooddale Avenue is the real deal, and it's currently on the market! This property has all the charm of an older home, but your jaw will drop when you see the inside. Ready to check it out? Here's everything you need to know!
Welcome to 7000 Wooddale Avenue!
Nestled in the heart of Edina, this one-of-a-kind home has been lovingly renovated and is ready for its next owner.
Picturesque curb appeal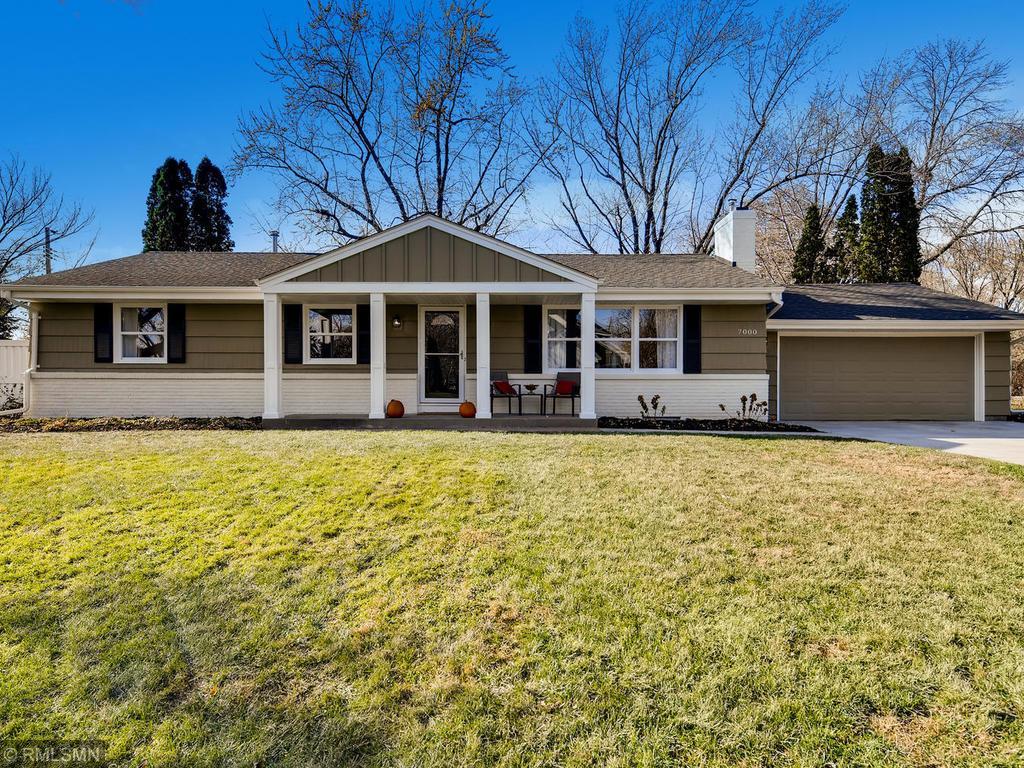 You'll find 7000 Wooddale Avenue tucked into a peaceful suburban streetscape in the heart of Edina. This fabulous town is just minutes away from Minneapolis, but you'll feel worlds away from the hustle and bustle of the city.
First impressions are everything, and this stunning property will blow you away from the moment you drive up. The white fence and exterior accents add a touch of class, and it's easy to picture yourself soaking up the sun on the front patio.
Open concept living at its finest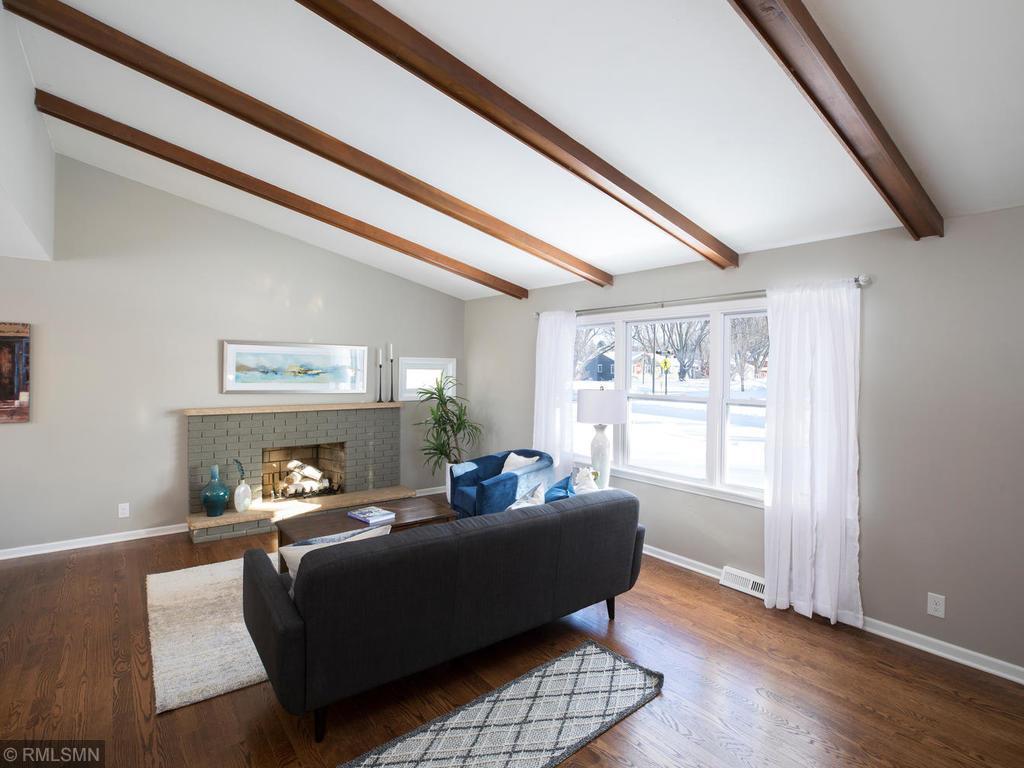 Do you love to entertain? Are you looking for the perfect open concept living space? If so, this could be the home for you. Step inside to experience the pinnacle of modern elegance—here, the living room, dining room, and kitchen are all completely open. That makes it easy to enjoy time with loved ones, host a party, or just relax.
The current owners highlighted the home's history with exposed beams and an angled ceiling. However, the updated floors and fresh paint help to bring this space into a new decade.
A kitchen fit for a chef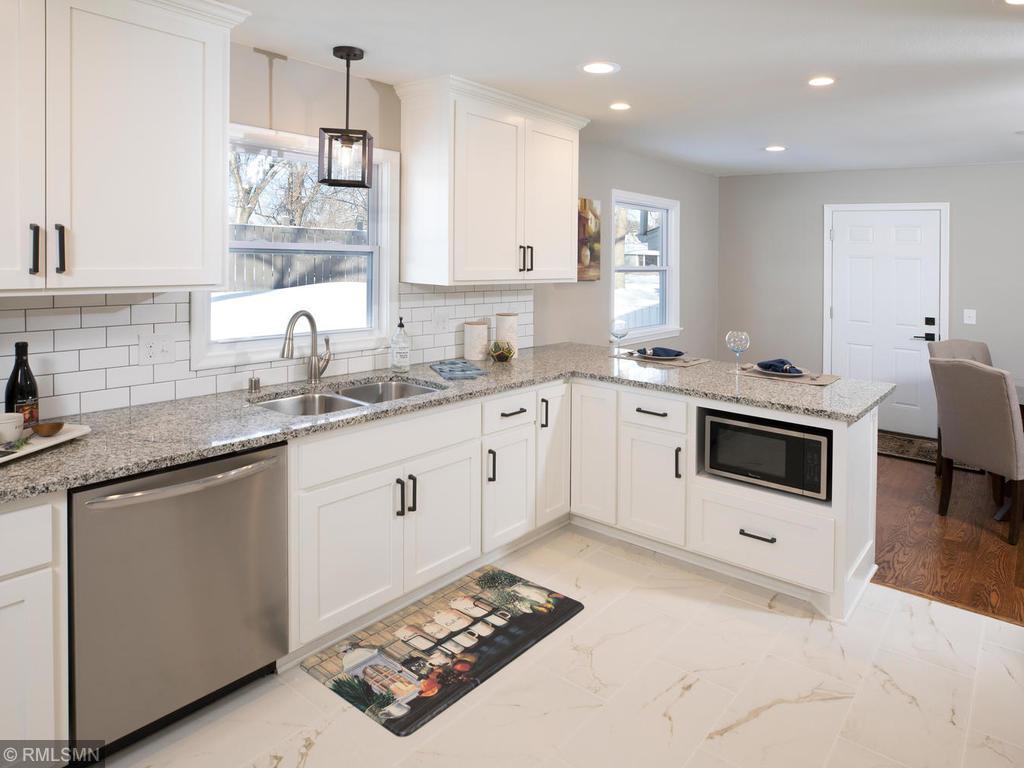 You won't find an outdated kitchen in this home! This amazing space is perfect for cooking up a storm or just hanging out with friends. Bright marble-like flooring and a subway tile backsplash enhance the natural light that's already spilling into this space. Stunning stone countertops, spacious cabinets, and like-new appliances also provide both form and function.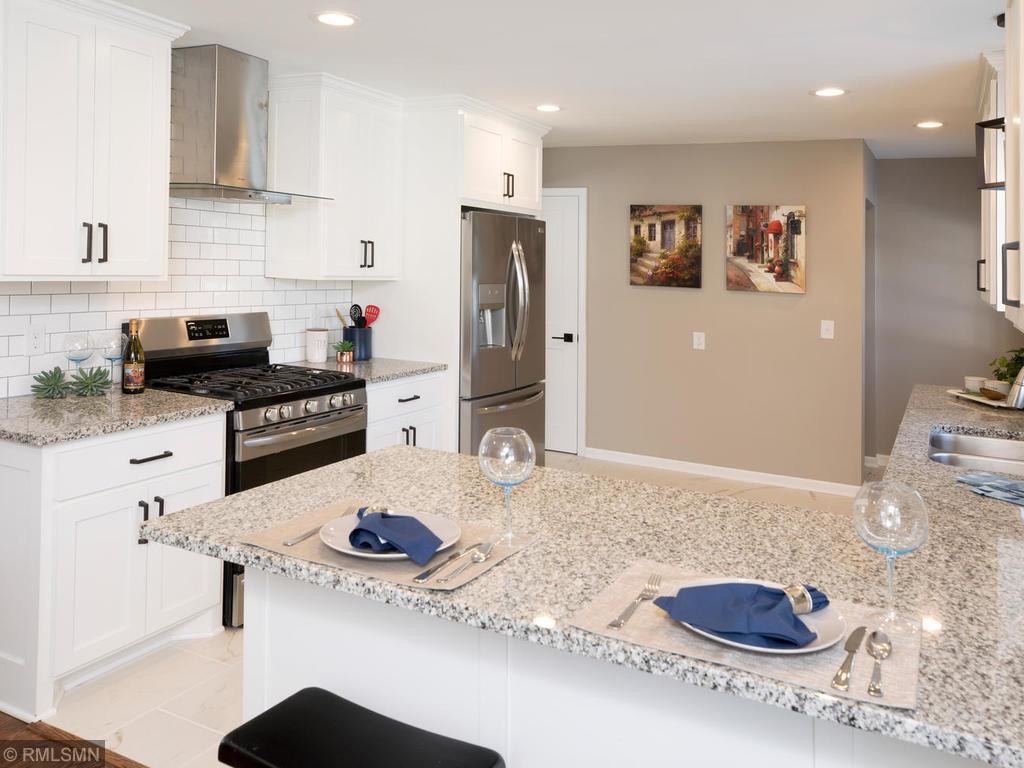 Looking for an informal dining area? The breakfast bar is an ideal spot for a snack or quick dinner, but the full dining room is also just steps away!
An additional living space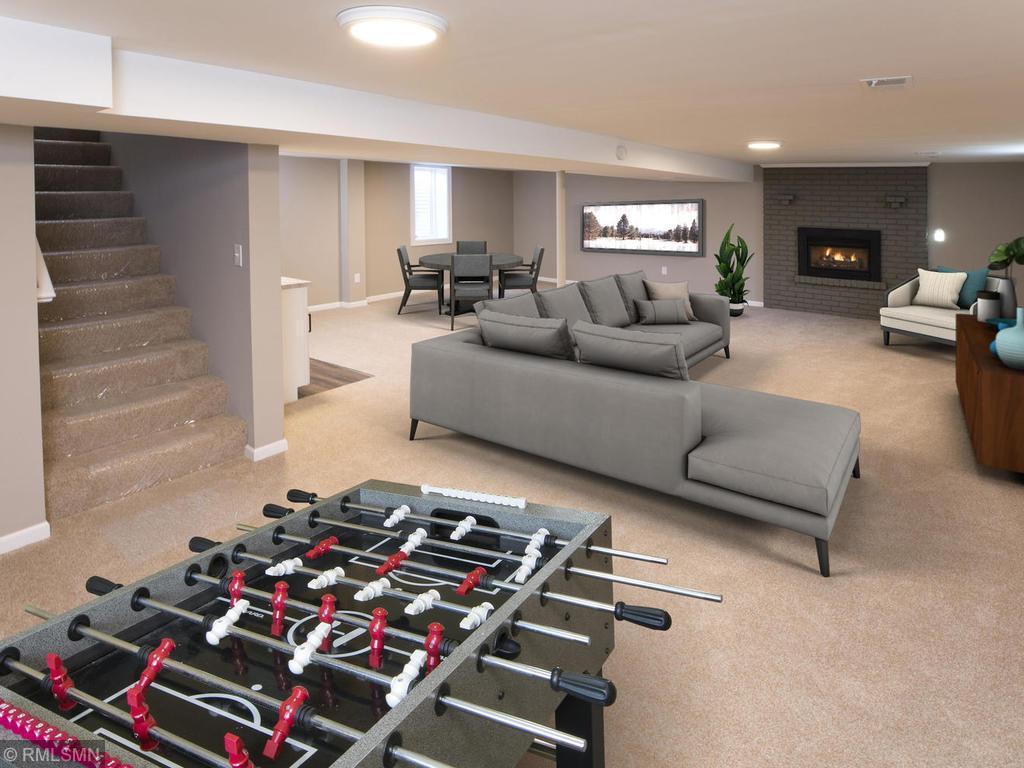 Aside from the home's three bedrooms, there's yet another spacious living area in the finished basement. This massive space presents an endless list of possibilities—it could be a rec room, home office, play space, or even a hangout area.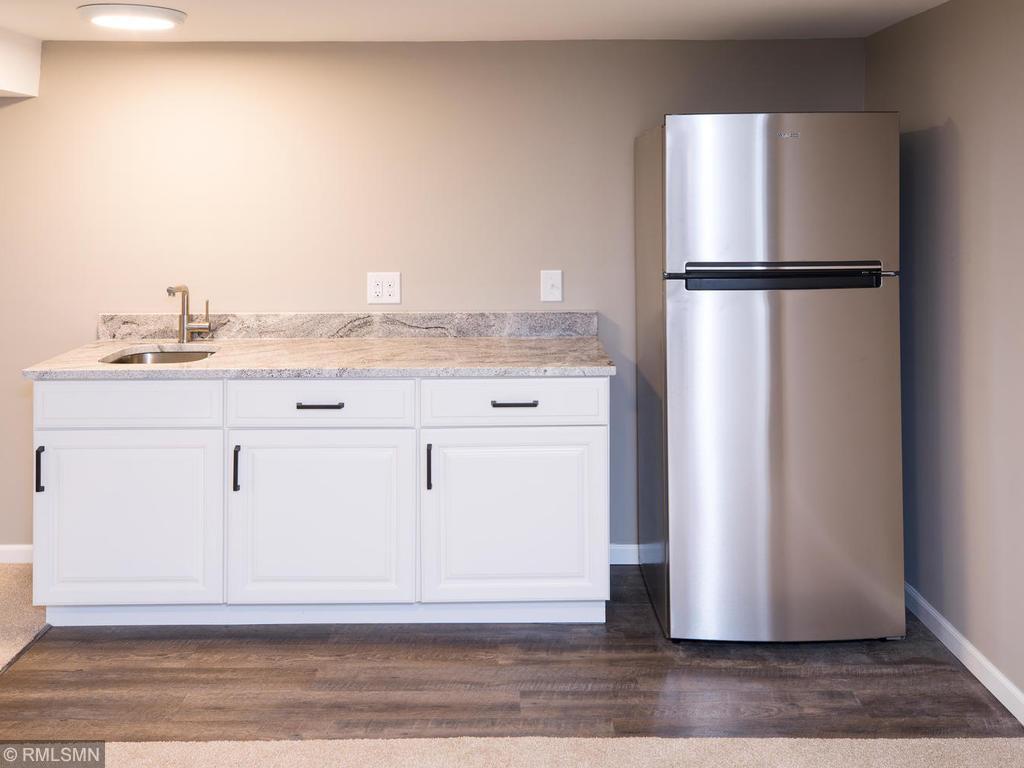 For an added layer of privacy and convenience, this basement features a wet bar and fridge, as well as a full bathroom. The egress window even allows you to use the space as an apartment or fourth bedroom!
A backyard full of possibilities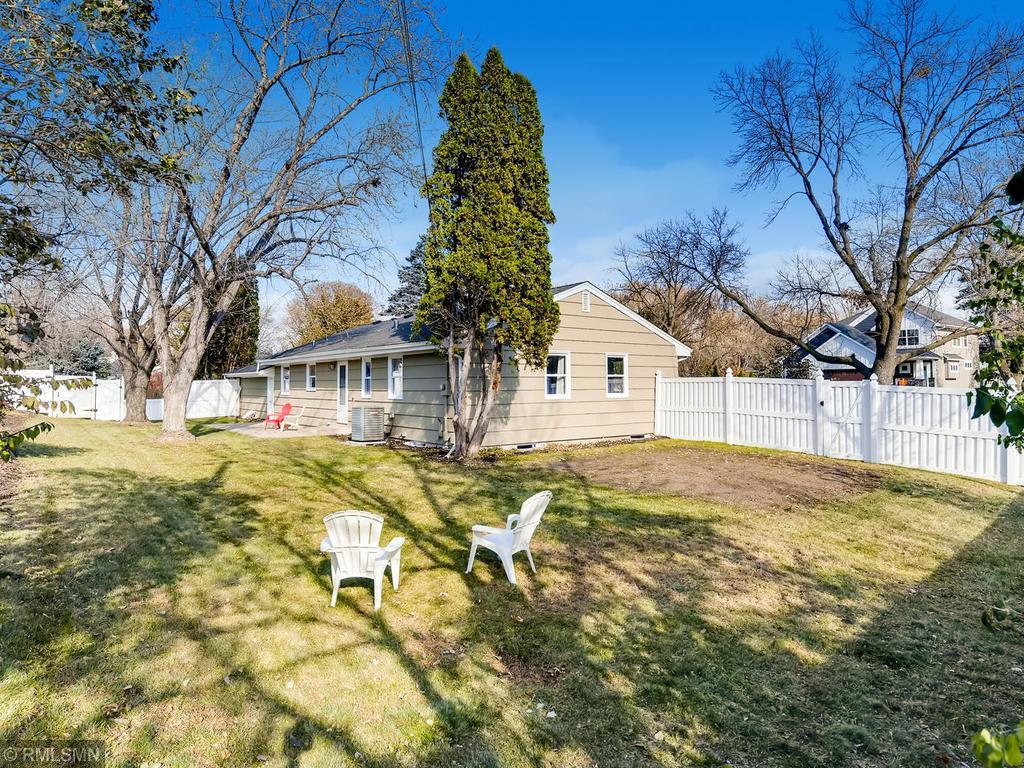 No tour of this home is complete without exploring the expansive backyard. Here, you'll uncover nearly a third of an acre of land, which is quite generous for a home in Edina.
The tall fence makes this yard fully equipped for your furry friends or children, and there's also a small patio for you to enjoy. Minimal yet mature landscaping dots the perimeter of this lush green space, which means you can enjoy nature without a lot of upkeep.
Want to Schedule a Showing?
This Edina home won't be on the market for long, and we'd love to schedule a showing for you! Give us a call to see 7000 Wooddale Avenue in person, and feel free to check out our buyer resources for more information. Is this home not the right fit? Don't worry—just contact us to explore some of Minneapolis's best listings.