It's a sellers' market in Minneapolis. Homes are selling quickly, multiple buyers are competing for the same properties, and inventory is much lower than in years past. In 2017, we're likely going to see home values increase across the Minneapolis area due to low supply and high demand for real estate. (CoreLogic and the Shenehon Center for Real Estate predict that prices will rise about 5% this year.)
If you're a homeowner in Minneapolis or its suburbs, now's a great time to consider selling your home. This region is already one of the hottest markets in the country, and the trend is only going to continue in 2017.
Minneapolis Will Continue to Be a Hot Market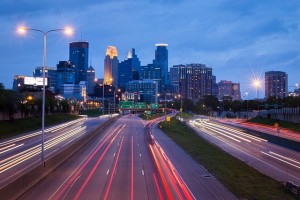 The Minneapolis area, including suburbs like Eden Prairie, is already a sought-after place to live because of its green living, quality of life, job growth, and strong public schools. Among its many accolades, Minneapolis has been named:
#1 fittest city in America (Shape)
#2 best place to live in America (Eden Prairie; Money)
#6 best city for Millennials (Niche)
#10 greenest city in America (WalletHub)
#27 happiest city in America (Gallup-Healthways)
Minneapolis real estate is popular, too, since buyers can find just about any type of property on the market, including condos and lofts, new construction homes, and lakefront estates. It's no wonder buyers want to find a home here!
Now's a Great Time to Sell Your Home
If you've been thinking about selling your Minneapolis home or condo, 2017 is the year to do so. We'll help you make your property stand out on the market and sell for the most money possible. Who knows, you might even make our list of the highest-selling homes in Minneapolis. Call us at 612.925.8402 and we can start by setting a competitive price for your home.