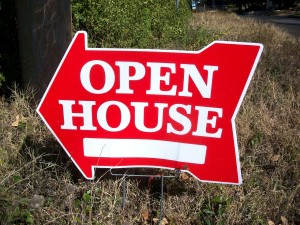 If you've already bought a home in Minneapolis, then you know everyone wants to give you advice. There are all sorts of tips and tricks that get passed around. The same is true when it comes to selling a home. People are always happy to share their words of wisdom. Unfortunately the information that goes around isn't always the best advice. So this month we're debunking 5 common myths about selling real estate.
Bold Colors and Unusual Exteriors are a No-Go
If you're looking at your decorating choices and wondering if you should go ahead and start painting everything a nice safe taupe color, stop worrying! There's no need to cover up bright colors to appeal to potential home buyers.
Fortunately, a good real estate agent will be able to take a look at your house and determine which improvements are necessary to please the greatest number of potential home buyers. Generally it's the more permanent features like number of rooms or location that are going to be more important.
I'll Only Be Able to Sell If My Features Are the Best
Many homeowners worry that if they don't have top-of-the-line features, they won't be able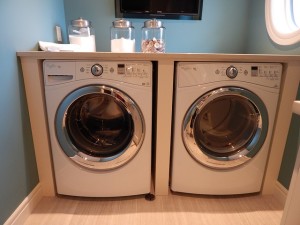 to sell their homes. Fortunately, this is not the case. So before you start trying to add a walk-in closet to the corner of your bedroom or a state-of-the-art laundry room, you'll be pleased to know that there are plenty of home buyers who don't need a walk-in closet or dedicated laundry room.
Many home buyers will be happy to do renovations themselves, especially if your home is listed at a reasonable price. And remember, just because a feature is popular or top-of-the-line, doesn't mean that it's a must-have for everyone.
The Higher the Price, the More You'll Make
This is unfortunately false. While it may seem like setting your price higher than you expect to make is a sure-fire way to get the price you're looking for, this is not the reality.
If you set your price too high, home buyers will be able to see immediately that you're home is not worth the money, and rather than trying to negotiate, they'll avoid your property altogether. You could always attempt to lower the prices, but home buyers are likely to be wary of a home that's been on the market for too long.
Your agent should be able to advise you on the best price for your home. This will make sure that it sells faster and at a price that's fair to you.
If I Make Renovations, I'll Definitely Earn Back My Money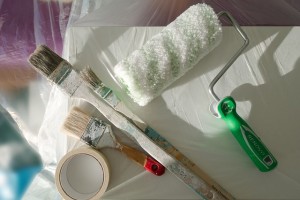 If you've seen those HGTV shows that make it look so easy to renovate a kitchen or a bathroom, then you might be thinking doing a renovation might be a genius way to spend a little money and get it all back in your home sale, right? Unfortunately, this isn't always the case.
Quite often, homeowners won't be able to make up the cost spent on the renovation in their home sale–it's not a guarantee. So really the name of the game is pricing. A good real estate agent will be able to advise you on whether it's worth renovating your home or if it's best to just list it as is.
Using a Real Estate Agent is Expensive and Not Worth It
Real estate fees might look expensive on paper, but when you look at what that money's getting you, it's not a bad deal. An agent doesn't just list your home online; they act as your sales person, marketer, and negotiator. Even if you are able to market your home successfully, home buyers will generally expect a lower price because you didn't use an agent. Agent fees are nothing compared to the hassle of selling your home on your own.
Ready to Sell Your Minneapolis Area Home?
We're happy to provide you with a ton of resources to help you sell your Minneapolis area home. Our team of real estate experts are dedicated to making your home selling experience as easy as possible. Don't hesitate to contact us if you have any questions.