Imagine: a home away from the city, tucked on the bank of a collection of lakes and surrounded by a dense line of trees for maximum privacy. Now, add on a few things like a sparkling private pool, a fire-lit screen porch, a gourmet kitchen, an indoor exercise room, and an indoor basketball court. All of that? It's just a taste of what the Shorewood home at 6015 Ridge Road has to offer.
If you're looking for an expansive, luxurious home complete with state-of-the-art features and premium lakefront views, then you'll want to take a closer look at this stunning estate. Browse a few of the details, take a virtual tour, and call our team when you're ready to set up a showing.
Free-Flowing Space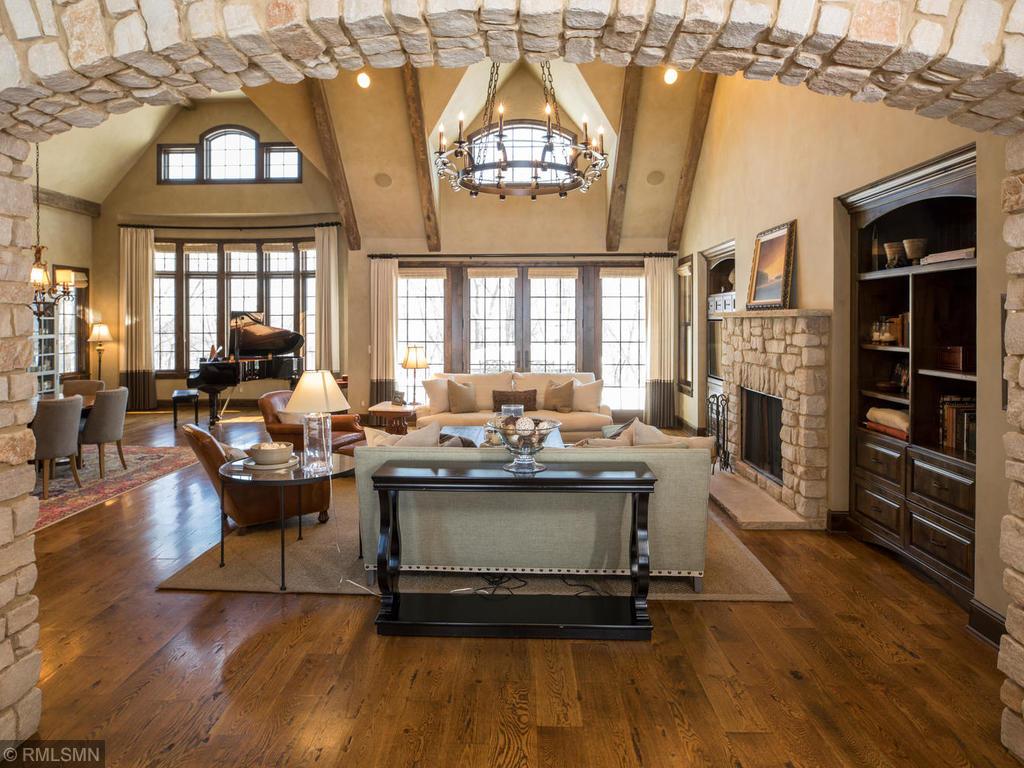 Walking in the front door of 6015 Ridge Road, one of the first things you'll notice is how the space flows organically from one room to the other. Right from the entry way, the home opens directly into the living room, then to the dining room, then all way the through the beautiful stone archway into the kitchen. Plus, the high vaulted ceilings allow the second floor landing to be completely open.
Gourmet Kitchen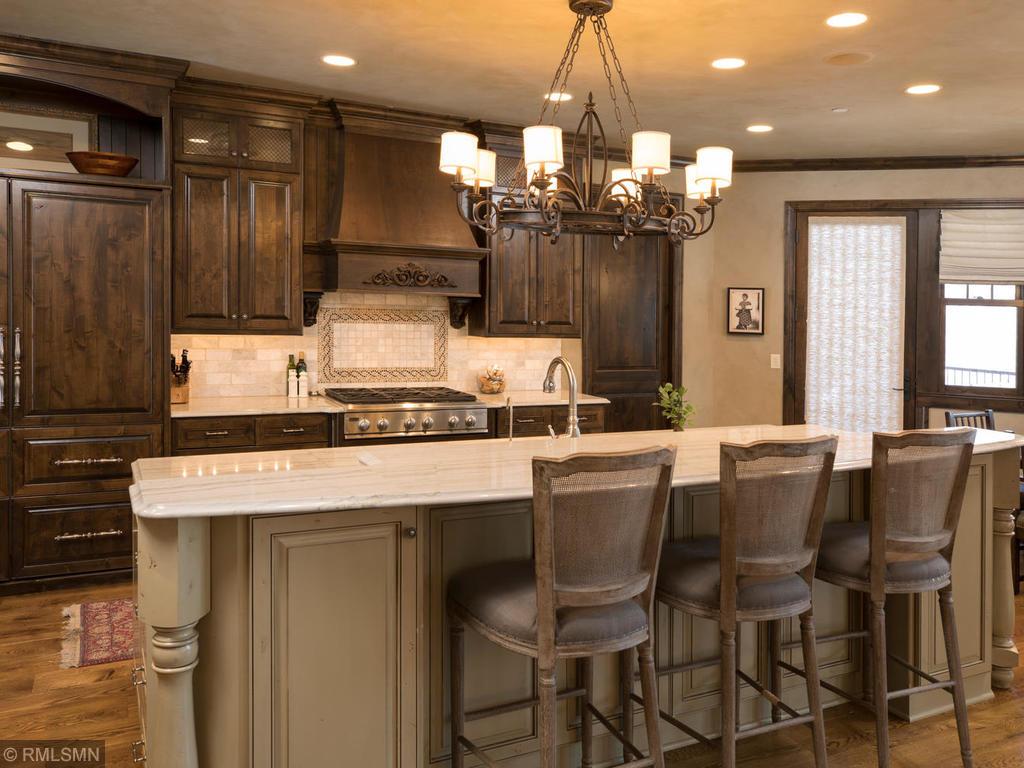 A state-of-the-art gas range stovetop, a roomy island perfect for Saturday morning brunch, a built-in wall oven for efficient use of space—your kitchen might just become your favorite room in the house.
Space for Entertaining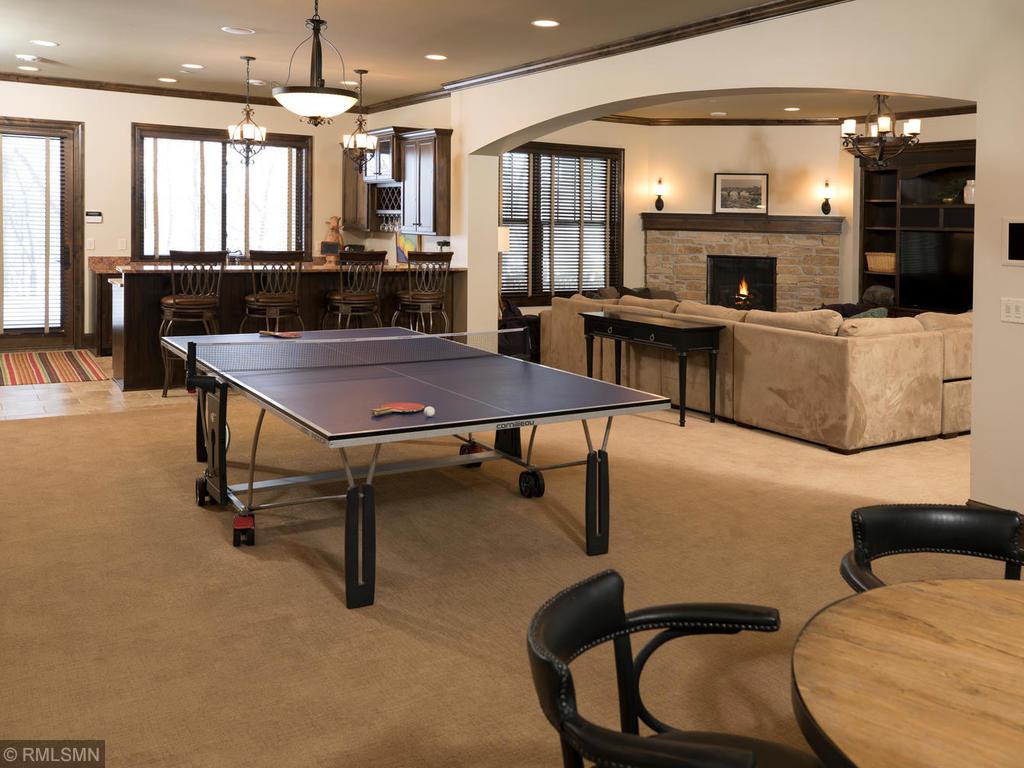 Whether it's game night, a dinner party, or just a night in watching the latest blockbuster, the space in 6015 Ridge Road is perfect for all sorts of gatherings. In the lower level of the home, you'll find a full wet bar for serving up drinks and setting out snacks, a cozy stone fireplace, and a built-in entertainment center.
The previous owners even threw in a ping-pong table with their extra space, so there's plenty of potential for other options like a pool table, extra seating, or even a few arcade games.
Exercise Room
Want to fit in a work out but don't feel like going to the gym? The home has a designated fitness room with ample space for a few machines and some free weights—not to mention added privacy while you sweat it out.
Indoor Athletic Court
Just off of the exercise room, you'll find a massive court with basketball hoops and sound-proofing blocks installed. It's the perfect space for mixing up your workout, shooting a few hoops, or setting up some goals and kicking the soccer ball around. Plus, when those Minnesota winters make the outdoors unbearable, it means you don't have to sacrifice your hobbies!
The Yard Space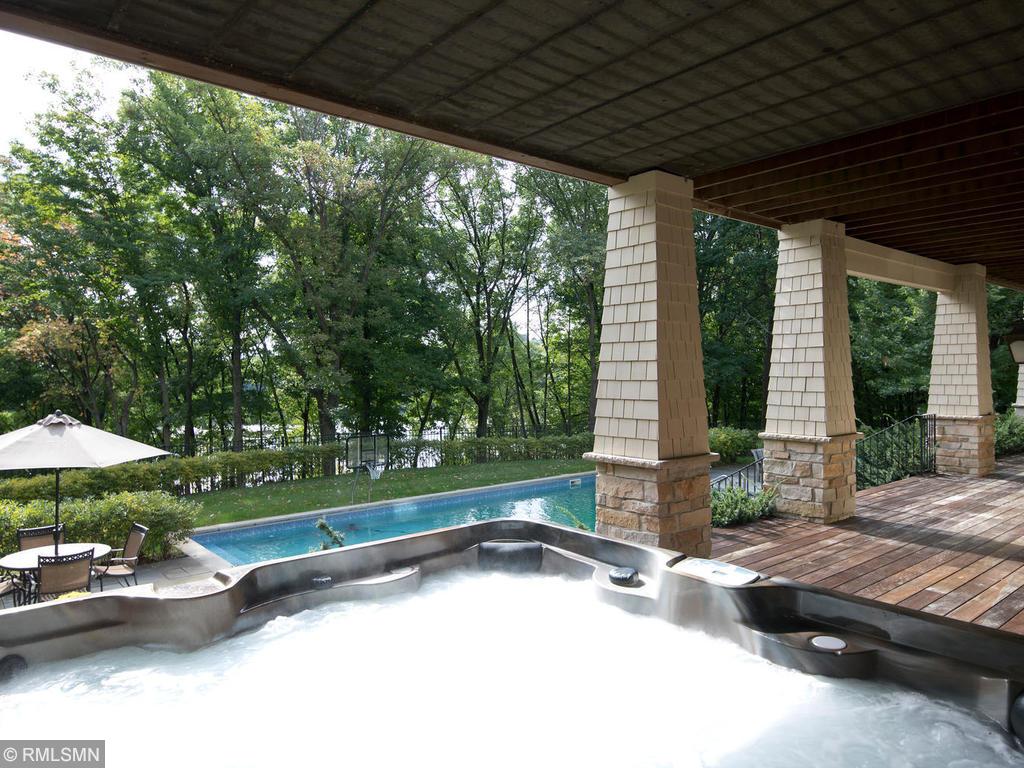 The backyard of 6015 Ridge Road is truly one-of-a-kind, perfect for parties, cookouts, or just a quiet night enjoying the scenic views of the lakefront. The patio has plenty of space for seating, as well as a hot tub for unwinding after a long day.
The patio leads directly to the pool area, where you'll find a sparkling (and brand new) in-ground pool, complete with a diving board, a basketball hoop, and an electric cover.
Your Virtual Tour
Ready to Take Your Tour?
We could keep going on and on about all of the luxurious features of 6015 Ridge Road…or we could show you them in person. This listing is one of the most impressive in the area, so it won't stay on the market for long. Give our team a call to schedule your showing today!