If you live in the Minneapolis area, then chances are you know how lucky you are. It's a beautiful city, and love or hate the weather, we've got so much going on here. There's always something to enjoy! Here's a list of 5 reasons why we know Minneapolis area residents are lucky to live here.
1. World-Class Food
Residents get to enjoy a food scene in Minneapolis that is hard to match. There are restaurants such as Heyday, Hola Arepa, and Spoon and Stable that have recently won national culinary awards. They can sample flavors from all over the world right here in Minneapolis. With restaurants that serve cuisine from Asia, South America, and Europe, there's always something exciting to try.
2. Incredible Beer
If you live in the Minneapolis area, then you know we have one of the best beer scenes in the country. In fact, this year Minneapolis was in the running to be named the city with the best beer scene by USA Today. With about 50 breweries in the metro area alone, our residents aren't likely to go thirsty.
3. EcoFriendly
Did you know that Minneapolis earned a #10 ranking for its eco-friendly way of life? The residents here love their city and are dedicated to keeping it sustainable. The city of Minneapolis recently passed several policies that allowed the city to invest in hybrid vehicles, decreased the use of pesticides on plants on city-owned property, and encourages the development of energy-efficient LEED buildings. We love knowing we're doing our part for the environment.
4. Beautiful and Active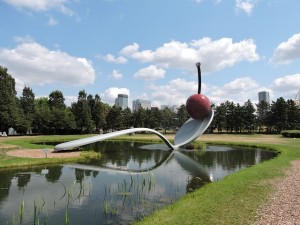 As the "land of 10,000 lakes," we have a ton of lakes. Not only are they beautiful, but they also make the perfect place for sports and leisure. Our residents can enjoy kayaking, sailing, backpacking. In fact, residents can enjoy a variety of activities (even in the winter) to keep them fit and healthy. Not to mention, there's a huge number of parks in the city itself.
For those interested in sports, Minneapolis has you covered. If you want baseball, we've got the Minnesota Twins; if you want basketball, there's the NBA's Timberwolves and the WNBA's Lynx; and of course, for football, there's no better team than the Minnesota Vikings.
5. Home Prices on the Rise
Things are looking good for those of us who live in the Minnesota area. Area home prices are expected to go up by as much as 5.8% this year; that's double the U.S. average, which means now's a great time to be in the market regardless of whether you're buying or selling a home.
Ready to Live in Minneapolis?
If you're thinking of buying a home in the Minneapolis area, now's a great time to do so! If you have any more questions about what life is like here, our team of dedicated real estate professionals will help you find your new home and guide you through the home buying process. Call us at 612.925.8402.